Update 9/22/2017: We are now preparing receivers for our new 1917 and 1919A2 guns. A limited number of orders, placed with deposit up front, are being filled, as we complete them one by one. More of the air cooled model guns will be built after and made available as completed. The 1917 water cooled builds will off line until more water jackets can get made, as all we have are spoken for. If you placed an order with deposit, or had made such arrangements, you are in the first group to be finished. Call us now for details on your order, or for info on 1919 Tank 1919A2 Cavalry models to be available as soon as we catch up with current orders: (541) 515-5413.
Order Now! Original style, "dovetail" receivers have completed development!



Internal bottom plate construction, just like the originals!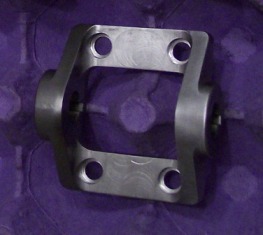 Receivers will include correct elevating bracket with mounting screws, and pre-staked breech lock cam, but are otherwise stripped, as pictured. Trunnion, internals, top cover and latch, back plate, barrel etc. to be added by the home builder. Complete building services are available as well. Call us for details. Custom components, exclusive to Rogue Island Arsenal, are available for significant historic models: the original 1917 Water Cooled, the first 1919 Tank Gun, 1919A2 Cavalry Gun and more! All components made using genuine Ordnance Department drawings. STRIPPED RECEIVERS ARE NO LONGER AVAILABLE, ONLY COMPLETE FIREARMS.

New Model of 1917 in hand-finished Rust Blue!
Slotted barrel jacket and front sight are available for the 1919A2 Cavalry gun, from original drawings!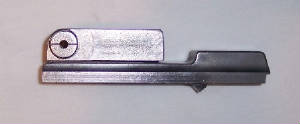 CORRECT CAVALRY REAR SIGHT BASE MOUNTED ON ORIGINAL USGI LATCH.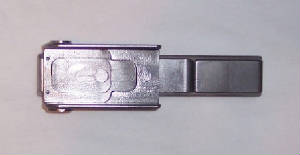 WILL MOUNT ANY STANDARD 1919 OR BAR REAR SIGHT.
1919A2 Rear Sight Base and Top Latch.

Only assembled, complete firearms will now be available.

Prototype Model of 1919 Tank Gun

Rogue Island Arsenal * P.O. Box 1363 * Sutherlin * Oregon * 97479

(541) 515-5413